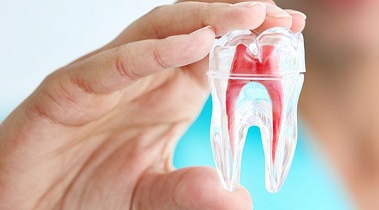 15 Recommended Dentists in Beverly Hills
January 11, 2021
911 Views
0 Comments

Your oral healthcare is as important as your physical health. It is a fact that not many people know, and many choose to ignore it.
Everyone carries out thorough research when choosing the right doctor and do not pay much attention to selecting a dental professional. It is one of the biggest mistakes one can make in life, and it can create serious health problems in the future.
You can find hundreds of Dentists In Beverly Hills , but choosing the right one can be a bit of a challenge. When selecting a dental professional, you need to consider a lot of factors and do your research. Negligence in maintaining your oral health can turn into a significant health concern.
How Can I Find A Beverly Hills Dentist​
The first thing to look for in a dentist is the qualifications and licenses. A professional dentist has to complete four years of dental college. Make sure the dentist you are choosing has additional years of training and specialization in the field.
The next thing to look for in a dentist is their reputation. You can find reviews of the dentists online and even on their website. Getting in contact with the former patients will also help you analyze the reputation of the dentist.
Another factor that can help you determine if the dentist you are choosing is right for you is by evaluating the dental team. The team of the dentist must be experienced professionals who have specialization in their respective fields.
Not all dentists will offer the services you need. Get in contact with your potential dentist to find out if the dentist is providing a specific service or not. It is best to choose a dentist with a specialization in the service you need for the best results.

Top 15 Dentists in Beverly Hills
We have compiled a list of the Top 15 Dentists In Beverly Hills who possess the expertise to provide its patients with the best dental services. You can choose the one that best suits your requirements and restore your oral health along with your confidence.
Dr. Jamielynn Hanam-Jahr, DDS
When searching for the best dentist in Beverly Hills, Dr. Jamielynn Hanam-Jahr is one of the best options. She has, never in her career, faced a malpractice claim. She is known for providing nonpareil quality of
dental services in a perfectly comfortable ambiance. Her dental clinic even helps the patients file dental insurance claims.
Located in the heart of Beverly Hills, Beverly Hills Dentistry has been serving its patients since the year 1981. It is one of the best options for cosmetic dentistry procedures and is an expert in smile makeovers. The dental facility is functional under Dr. Kevin Frawley, his daughter Dr. Michele Frawley and son Dr. Shawn Frawley.
Gallery Dental Arts have been helping people maintain their oral health since the year 2000. The clinic has the best staff who treat their patients like family members by providing them with nonpareil quality of dental services. They provide both restorative treatments as well as cosmetic dental procedures.
Avenue Dental is another top-notch option for people looking to receive a satisfying quality of dental treatments. The dental clinic operates under the supervision of Dr. Oh, who is a graduate of the UCLA School of Dentistry. She has expertise in dental technology, which helps her provide state-of-the-art dental solutions to her patients.
Santa Monica Dental Care is one of the most reliable dental care service providers in Beverly Hills, Los Angeles. Dr. Maurice Ahdoot is the owner of the facility, and he provides the best cosmetic and general dentistry procedures. He has been providing services to his patients since 2013.
At Allure Dentistry, the patients can expect a clean environment and top-quality dental care. The dental care facility is run under Dr. Ladan Danialian, DDS. It has been in service since the year 2011. The facility offers the most reliable and satisfying general and cosmetic dentistry services in Beverly Hills.
Dr. Michael Kosdon, DDS, has helped numerous residents of Los Angeles restore their smiles and in boosting their confidence. Excelling in the field of cosmetic dentistry, patients here can expect the highest quality cosmetic dentistry procedures. His clinic has some of the latest technology that helps him provide his patients with the best procedures and treatments.
Excelling in the field of general, cosmetic, and pediatric dentistry, Geller Dentistry is the best family dental service provider in Beverly Hills. The services that the residents of Los Angeles can opt for include preventative, prosthodontics, implant, cosmetics, and emergency dental services. Operational under a couple; Dr. Benjamin Geller and Dr. Gloria Garcia-Geller, it is one of the most reliable dental care spots in town.
NH Dentistry Beverly Hills
Operational under Dr. Neil N. Hadaegh, the NH Dentistry Beverly Hills has been providing its patients with the top quality dental service since the year 1989. He is a Southern California School of Dentistry graduate and has his expertise in Biomimetic Aesthetic Restorations.
Bedford Dental Group Beverly Hills
The dental clinic is providing dental services to its patients since the year 1983. The dental facility was founded by Dr. Mehdi Nayssan and Dr. Daniel Naysan. They are graduates from the New York University College of Dentistry and the University of Southern California, respectively. The dental facility provides exceptional cosmetic dentistry procedures.
University of Southern California
It is a one-of-a-kind dental service spot in Beverly Hills. It is a place where residents of Los Angeles can get all their dental work done in one day. It is a recent establishment in town that uses technologically advanced 3D equipment. The facility is run under Vershinina Grace DMD, and Vershinin Greg DMD, both of these dental professionals, are from Beverly Hills.
Alpha Dental Group is a dental facility that is providing expert dental services since the year 2005. Dr. Kirill Kvitko is a leading cosmetic and general dentistry expert in town. He has been in the field for the last fifteen years and serving its patients by bestowing them with top-notch dental treatments.
Beverly Hills Dental Arts
Beverly Hills Dental Arts provides amazing and reliable cosmetic and restorative procedures in Beverly Hills, Los Angeles. The dental clinic was established in the year 2004 and is operational to date under Dr. Rajpal, who has received her Doctorate in Medical Dentistry from Tufts University in Boston.
Oral Care Dentistry is another reliable option for people looking for dental services in Beverly Hills. Running under Parnaz Aurasteh, DDS, the facility has been providing satisfying general, cosmetic, and restorative to its patients.
Smile Boutique Beverly Hills
Smile Boutique Beverly Hills provides its patients with a chance to restore their confidence by helping them achieve that perfect smile. The dental care facility provides people with reliable restorative, periodontal, and implant services.

How Can I Find A Beverly Hills Dentist​
Still cannot make your decision? With our vast directory of Dentists In Beverly Hills and other cities and knowledge about dental procedures, we will help you choose the perfect dentist for yourself and your loved ones!
if you need to get top dentist in Beverly Hills, you can find it in 4smiledental.com