5 Vital Reasons to visit the Dentist!
Reasons To Visit The Dentist
Dental commercials have long regurgitated the importance of visiting the dentist as regularly as you can to maintain proper oral hygiene and to prevent the development and further progression of dental conditions. Despite the American Dental Association (ADA) maintaining a firm stance on individuals preferably making visits to the dentist at least twice a year in six monthly median intervals, many people still overlook the urgency. In fact, surveys suggest that there has been no significant change in the number of Americans visiting the dentist between 2007 to 2016 with only about 42% of Americans have been reported to visit the dentist at least once a year!
Dentists play a pivotal role in curbing your dental ailments and not only ensuring that your teeth are spick-and-span but more importantly that your oral health is in check and in proper order. Maintaining good oral hygiene and regular visits to the dentist go hand-in-hand in building you the beautiful smile you deserve!
Top 5 reasons to visit the dentist
Dentists do more than just offer corrective measures for your dental troubles, they also help prevent much of your dental worries! Here are the top five reasons why visiting your dentist must make it to your top priority checklist!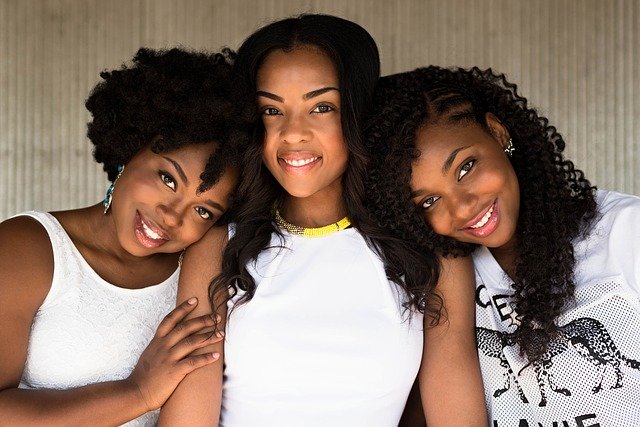 He/she digs up potential dental concerns

Prior to personalizing a specific treatment plan for you, dentists are first inclined to inspect your mouth for tartar and plaque build-up, worrisome lesions, tooth decay, and other suspicious growths. They then create patient-specific plans that help you get the best possible treatment for your dental issues without having to compromise function and aesthetics.

A dentist may also be keen on providing the following dental proper clean-ups to you at every visit to ensure that your teeth are free from bacteria or deposits. Early signs for oral cancer can be tricky to uncover but with the right dental equipment, your dentist is able to discover potentially detrimental symptoms earlier and give treatment swifter. Oral cancer screening should be a persuasive step for you to visit the dentist. Keep your gums healthy and your teeth shiny by visiting the best dentists for 4Smile.

He/she helps brighten up your smile

Next on the checklist is a promise of a beautiful smile! Have you been troubled by stained, yellowing, disproportionate, or chipped teeth? Do these dental mishaps hamper your self-confidence and give you more reasons to stop smiling? Dentists for 4Smile believe that everyone deserves stunning pearly whites that they can proudly flaunt at every event! With cosmetic dentistry, you can do just that! 

In-office teeth whitening gives you a whiter and brighter smile without you having to go through the hassle of home-whitening kits. 

Porcelain dental veneers are known to give a beautiful finish to the teeth that have been chipped or stained beyond repair by bleaching. 

Dental implants give you natural-looking and fully-functional teeth that go beyond your years! Say goodbye to dentures and make dental implants your permanent solution to tooth loss. 

Resin material can be cemented on the teeth surfaces to correct minor dental issues like chipped teeth. 

Botox for gummy smiles can take a few years off your face and help give you the beautiful, youthful smile you have always wanted. 

Brighten up any room with your smile today!

He/she addresses your dental troubles

One of the best things about going to the dentist is that they recognize and acknowledge all your dental concerns and give you perfect solutions to fix them. There is nothing your dentist cannot fix. Be it tooth loss, loosening teeth, or decaying teeth, your dentist has you covered. They offer amazing dental treatment plans that address all your dental problems. 

With the purpose of restoring a decayed tooth, a general dentist may be keen on excavating decay and placing filling materials to help restore the function of the tooth. 

Diseased teeth that can no longer be restored with dental fillings can be repaired by root canal therapies that make use of artificial material to pack the tooth and make them functional again! 

For fractured, broken, or chipped teeth, dentists fabricate custom-fit crowns (in case of a single missing tooth) and dentures and bridgeworks (in case of multiple missing teeth) to encourage and preserve functionality. 

Dentists are your dental rescuers and warriors. You best believe that your dentist knows best!

He/she gives you personalized oral hygiene instructions

The primary goal of a dental visit is prevention. Dentists make sure that you follow through with your part of home dental care that helps prevent much of all dental ailments as best as possible. At the end of every dental visit, dentists equip you with a personalized oral hygiene regimen that is personally crafted to meet your dental demands. 

They also offer programs for the cessation of harmful habits that you may be partaking in without your knowledge such as nail or lip biting, smoking, mouth breathing, teeth grinding, and jaw clenching. Your dentist can also educate you on foods and beverages that may increase your risk of tooth decay. "Sticky" and high-sugar foods like lollies can boost the acid levels in your mouth which may lead to exacerbated tooth decay issues and overall dental health. Remember, it's all about prevention! Prevent dental problems as best as you can!

 

He/she customizes treatment plans for all ages!

 Dentists work for all ages, whether you are a child in great need of braces or an elderly who desperately needs dentures. A dentist makes sure that he has all areas covered and can help you irrespective of age or dental issues. Every dental treatment plan is meticulously created for every individual and makes sure it covers every aspect of the treatment. Visit your dentist today and nip your dental troubles at the bud!

Maintaining proper oral hygiene, curbing all detrimental habits, and visiting the dentist regularly at least twice a year are the holy trinity to help give you the perfect pearly whites fit for every occasion. Book your appointment with 4Smile now!