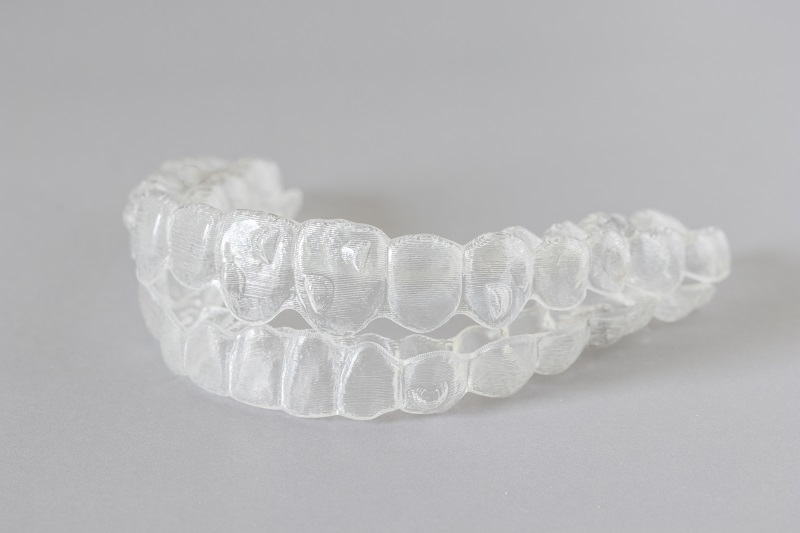 Best Clear Aligners
December 23, 2019
149 Views
0 Comments
Best Clear Teeth Aligners
Before we dive into our top six favorite clear aligners, it's important to ensure we're on the same page with what clear aligners are. They are NOT clear braces. Unlike clear braces, aligners can be taken off and are completely transparent.
Although clear aligners can be removed easily, they should be worn for the majority of the day and changed every two weeks as your teeth gradually shift.
What Are The Best Teeth Aligners?
Are you unhappy with your smile? Are you holding back on straightening your teeth because you are afraid to commit to braces? The clunky look and feel of traditional braces may be the cause of your anxiety. Fortunately, invisible braces may be enough to get the job done.
Clear aligners are a braces alternative relatively still new to the market but extremely effective. If you've been hesitant about fixing your smile because you're unwilling to wear braces, clear aligners are your solution!
However, your decision won't be that simple. Before you can move forward, you will have to visit your dentist or orthodontist to ensure you're a viable candidate for clear aligners. Once your doctor confirms that you are, you will have to sort through the countless companies claiming their clear aligners are the best in the market.
To help assist you with your decision, we have scoured the internet looking through all the clear aligners offered and created a list of our top six. Keep reading to learn what clear aligner options are our favorites and the answers to some questions you're probably wondering about.
Invisible Teeth Aligners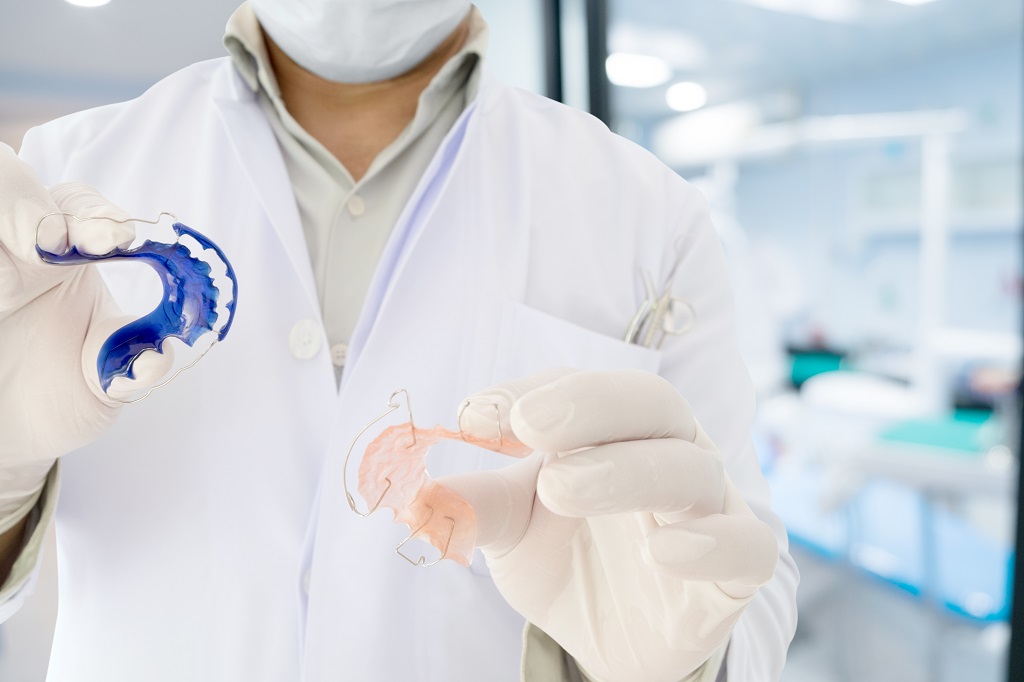 Dentist show dental retainer orthodontic appliance in his hand / in office or clinic.Invisalign led the dental world into the new era when they first brought clear aligners to the masses. A couple of years ago Invisalign lost its monopoly on the market when important patents expired.
This ushered in hundreds of competitors who used these same teeth straightening technology to create their own brands. Because countless companies now offer these products, clear aligner options have become more affordable.
In addition to pricing, we have also analyzed the following companies' fitting options, duration of their treatment, customer service, technology, and success stories to provide you with the best clear aligners to choose from.
Invisalign- As previously mentioned, Invisalign treatment paved the way for the clear aligners trend. They run between $3,500 to $8,000. While they may not be the only option anymore or the cheapest, we recommend Invisalign for the more complex cases.
They work closely with many orthodontists and even offer their products to children as young as 6. They also have a product that works to fix overbites, underbites, crossbites, and other complex dental issues.
Smile Direct Club- If you're looking for a cheaper alternative to Invisalign, Smile Direct Club offers clear aligners for $1,895. This company is currently one of the most popular aligner brands in the market.
If you're hoping to avoid extra visits to the dentist, this company offers at-home kits that make the entire process easy to do from the comfort of your home. They also have offices opening where you can go in for 3D imaging if you feel more comfortable doing that. Customers are extremely happy with the customer service and the results of their treatment.
Snapcorrect- Priced a little cheaper than Smile Direct Club, Snapcorrect offers their aligners for $1,749. However, the suggested duration can last 18 months depending on your results. Customers who use Snapcorrect love that their aligners are extremely clear and almost completely invisible.
Candid Co.- Priced higher than its competitors, Candid Co.'s retainers are $1,900. However, they estimate that their patients will only have to wear the aligners for five months. Candid Co. is especially confident with their product. In fact, they are extremely selective when hiring orthodontists that will help them achieve their goals.
Smilelove- This company's aligners cost $1,895, but they offer their retainers completely free. Customers using Smilelove aligners boast about their amazing results. They also claim that their product is extremely clear.
Byte- Invisible aligners from Byte are $1,895. Their treatment plan estimates that you'll be done in as little as three weeks. This brand of aligners uses a different technology that is said to speed up the process. It is perfect for people who need a quick fix.
They also guarantee that your smile will continue to look perfect for life, offering a free treatment if your teeth shift.
Do Teeth Aligners Really Work?
Teeth aligners are exciting braces alternative for adults who feel "too old" to wear traditional braces. However, as your dentist will tell you, clear aligners are not for everyone.
Clear aligners are most effective when used for correcting mild teeth alignment issues. If your teeth are severely crowded, you have an overbite or underbite, missing teeth, or any other complicated issues, your doctor will inform you that clear aligners aren't right for you.
Considering you meet all the qualifications for clear aligners and your jaw and teeth are fully developed, invisible braces will work wonders on your teeth.
Keep in mind that despite the innovation of clear aligners, you won't see the results you're hoping for without following the  rules prescribed with them. These restrictions will vary depending on the brand you select. Some general guidelines to consider include the following
Wear your clear aligners for 20 to 22 a day
Brush your teeth before wearing your aligners
Remove your aligners before eating and drinking
Can Aligners Make Your Teeth Fall Out?
Because braces and aligners will move your teeth over time, people are sometimes concerned about whether this could cause their teeth to fall out. While there is a possibility of this, it's extremely rare. In fact, this will only occur if you have poor oral hygiene.
When your teeth move quickly, your roots can become shorter. This can be expected to some degree with orthodontics. However, if it is paired with poor oral hygiene, it can lead to additional damage and eventually tooth loss.
Before deciding on an aligner, request an appointment with your dentist to discuss whether you are a good candidate for orthodontic treatment. Your dentist will also be able to share their thoughts with you on which aligners they think would be most effective for your teeth conditions. You can search 4smile our dentist directory to find the right dentist for you