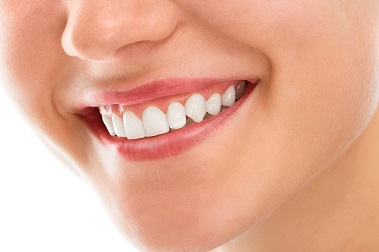 Bleeding Gums
April 14, 2021
1353 Views
0 Comments
Bleeding gums are often a cause for concern as well as they should be in most cases. Bleeding gums are often caused by something not right with your gums. Your gums have become weak and injured. Some of these causes are cause for great alarm, such as the beginning of periodontal disease. Others, are easily preventable and reversed, such as brushing or flossing too vigorously. Sometimes bleeding gums are caused by hormones that can be outside of your immediate control.
Marketing has always been something that was always talked about, but never fully understood. People think it's just billboards, commercials, flyers, etc.  These are all active forms of advertising, but which one best suit dental marketing? And how long does it take to get more patients to my dental office?
Treatment Options for Bleeding Gums
Whatever the cause may be, the first step in getting them treated is to see your dentist. He or she will be able to assess whether your bleeding gums are the result of gum disease or by something else.
Periodontal Disease Treatment
If your dentist determines you have periodontal disease, there are many courses of action they may recommend depending on the severity. If you have the early stages, it can be easily reversed with good dental hygiene and regular visits to the dental office.
In more severe cases, where periodontal disease has advanced, your dentist may recommend scaling or root planing to limit the build-up of plaque and slow down the progression of the disease. Ongoing periodontal therapy may be needed to keep it at bay. In the most extreme cases of gum disease, surgery may be required to maintain the structure of the mouth and jaw bone and to save the teeth.
Other Bleeding Gum Treatment Options
If you find out that your bleeding gums are not caused by the beginning of gum disease, less extreme treatment options will be recommended.
If your dentist determines that your bleeding gums are the result of improper oral hygiene practices, he or she will recommend changes to your dental hygiene routine. These recommendations may include:
Using a soft toothbrush. Hard (or stiff) bristled toothbrushes can scratch, damage and weaken both your gums and the enamel of your teeth. This can make your gums and teeth more vulnerable to gum disease and cavities. A soft-bristled brush won't irritate, scratch or injure your gums in a way that causes them to bleed.
Practice proper brushing techniques.  Brush too hard, using the wrong brushing pattern or not brushing your teeth and gums long enough can cause your gums to get injured, irritated and weak to the point where they bleed. The proper teeth brushing technique recommended by dentists include using gentle, circular motions over your teeth and gums for two minutes twice a day.
Implement daily flossing.  Many patients shy away from flossing for fear of causing their gums to bleed. If you practice daily flossing, your gums will eventually strengthen to the point where they will stop bleeding. Bleeding gums when you first begin flossing is normal as it is a result of weak gums, which if not addressed and strengthened, can lead to gum disease. It is recommended that you floss at least once a day.
Choose a quality mouth rinse.  If your mouthwash contains alcohol, throw it out. Alcohol dries out the mouth which accelerates the development of plaque that causes gum disease. An alcohol-free mouthwash won't dry out your mouth and will destroy gum disease and cavity-causing bacteria and plaque.
Avoid tobacco products and a poor diet.  The harsh chemicals in tobacco products can irritate the gums, causing them to weaken and bleed. Tobacco also discolors teeth. A diet heavy on sugars and simple carbohydrates increases the growth and formation of plaque which accelerates the progress of gum disease and bleeding gums. Constant snacking throughout the day is also not recommended because it leads to the accumulation of plaque build-up on the gums and teeth.
Have an aligned bite  If your bite isn't properly aligned or you have crowded or missing teeth, there is a greater chance for plaque to build-up between teeth and gums, which can cause them to bleed. Habits such as teeth grinding or jaw clenching can put additional force on the teeth and gums, wearing them down to make them more vulnerable to decay and disease. Regular visits to your dentist are recommended if you have braces or dentures, or have TMJ. He or she can properly adjust your apparatus to ensure a proper, straight bite.