Children Dentist
April 7, 2020
842 Views
0 Comments

Finding the best pediatric dentist for your child starts here. Children's dentistry fosters an early understanding of the importance of oral hygiene. Your child's dentist and staff should also be able to build a relationship of trust and comfort because the first visit to the dentist can lead to a pleasant and enjoyable experience, or vice versa.
The parents and the dentist each have an important role in shaping a good experience at the first dental appointment. Trying to choose the best pediatric dentist means that you pay special attention to the health of your child's teeth and mouth and are aware of its impact on proper child development.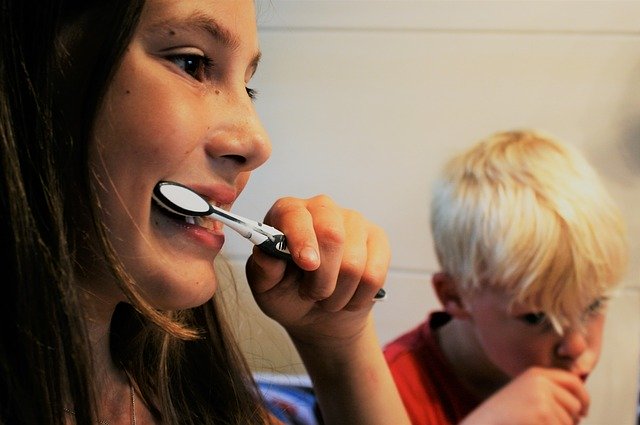 Find the Best Children Dentist
Because every family has different needs, it's important to examine what each office has to offer. Consider the following:
How close is the office to your home?
Does the office include games, toys, or rewards to keep your child entertained?
Is the staff trained to interact with children?
Can the staff accommodate patients with special needs?
Does the office feature state of the art technology?
Is there a station designated for teaching children how to properly brush and floss?
Do the office hours match your availability?
Is there an emergency phone line?
To find a good pediatric dentist, parents usually do not know what to consider.
With the exception of emergencies, it is advisable for the child's first visit to the dentist only for a regular checkup and no action on their teeth. As a result, you can evaluate the behavior and interaction of the dentist with your child.
Start with your friends and family first. Ask them to make suggestions and if they know the doctor well they will tell you.
You can also find a list of pediatric dental practitioners near you by searching the Internet and referencing websites. Then go to each one's website and make sure it is not just a general dentist and that it must have a pediatric dentist.
Using 4Smile To Find A Pediatric Dentist
While finding a pediatric dentist near you is convenient, it may not be the most important factor. Children need a fun and safe environment that instills the value of oral health and keeps it entertaining. Finding a pediatric dentist that's able to balance that knowledge in a way that keeps children engaged is important. If they are not taught proper oral hygiene, they will neglect the importance of it or develop bad habits, causing serious issues later in life.
At 4Smile, our platform makes the search for your child's dentist easy. We understand that dental exams can be a source of anxiety for many children and their parents. That's why we created a tool to help reduce this anxiety. By using our search tool, you're able to filter what it is your looking for. And before you set up an appointment, you can also see what other parents have to say about their experiences. 
The right space and the right environment for children
The design of the environment and the dental environment should be interesting for the child and use age-appropriate coloring, as well as accessories to make the child happy.
Dental equipment should also be different from the equipment used in adults. Since children are small, dental equipment should also be appropriate for their age so that the child will not be harmed during treatment. 
Dentist treatment of children
Dentist behavior is very important in relieving child stress. One of the important points to note is the first dentist appointment with the kids. If you have a child-friendly approach and have enough time to communicate, it will have a positive effect on the child's behavior and you can teach them the necessary dental protection training.
Child care and treatment needed
The medical services that you can expect from your dentist include:
Pediatric oral examination and risk of dental caries
Providing information on oral habits such as thumb sucking, tooth decay, or using a pacifier
Tooth decay or other tooth defects
Providing preventive methods such as dental cleaning, fluoride therapy and …
Evaluation of tooth growth
Providing orthodontic prevention services in cases where teeth are improperly made
Management and prevention of gum disease
Repair or care of affected teeth