Corporate Or Private Dentistry?
Which one is better?
Looking for a new dentist? Before you scour the internet, frantically reading review after review, there's an important decision you need to make. You have to decide whether you want to find a Corporate or Private Dentistry? Because there are different expectations associated with each type of practice, it's important to be knowledgeable about these key differences to make a choice that meets your needs.
What is corporate dentistry?
Corporate dentistry is often owned by a dental partnership, there may be several—or even several thousand—locations for that single dental corporation across the state or the country.
What Are You Looking For?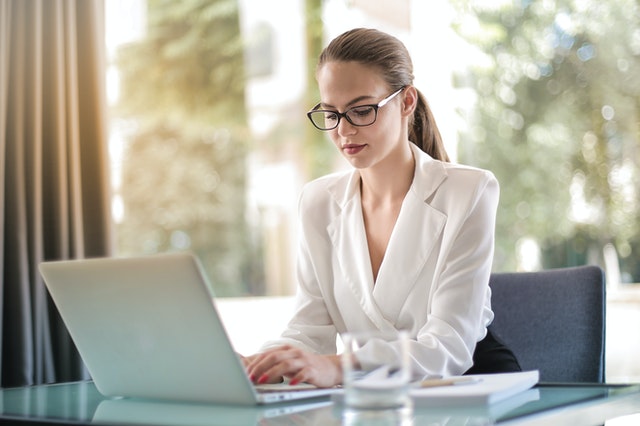 There's nothing wrong with going with a private practice versus a corporation and vice versa, it's all a matter of preference. Before you dive into your search, determine what exactly it is you're looking for in a dental practice. Some things to keep in mind include:
Availability: If you work a typical Monday to Friday, 9 to 5 job, it may be nearly impossible trying to squeeze in an appointment with the dentist during regular business hours. In this case, you might be interested in a dental office that offers evening appointments or is open on the weekend. Corporate offices typically follow the 9 to 5 schedule and aren't flexible in scheduling later appointments.
Private dental practices anticipate that patients may need this flexibility and therefore typically have these extended hours. Additionally, they can be reached for dental emergencies. If something were to happen on the weekend requiring immediate dental work, a private dentist will most likely be willing to meet you and assess the damage. On the other hand, a corporation may advise you to come in first thing Monday morning.
Equipment: Another important thing to consider is how strongly you feel about your dentist having the best and latest equipment. The reality is that most private dental practices just do not have the same funds as corporations. Therefore, you can expect to see nicer facilities, better lighting, and updated equipment at a corporate dental office.
In addition to dental equipment, corporate offices may have more online resources available for patients that allow them to schedule appointments online and receive reminders.
Communication: Because corporate dental offices typically have more overhead expenses, their main priority is efficiency. This means getting patients in and out and booking appointments one after the other. While this leaves little time for each patient to discuss any concerns and ask their dentist questions, it also means patients can expect a short wait time.
Corporate dental offices typically follow a business strategy that focuses on getting new patients rather than retaining existing patients for long periods. On the other hand, private practices expect to keep their patients for life and to treat entire families. By focusing on creating this long-lasting connection, private dental practices succeed in communication and consequently keep their patients coming back.
Cost: Oftentimes, you can expect a private practice to be more expensive than their corporate counterparts. In addition to being expensive, a private practice may not accept your insurance coverage. However, they may offer multiple financing options, such as accepting payments for big procedures. Corporate dental offices tend to have more affordable price ranges and accept multiple dental insurances.
Dental care: If you're looking for a dentist who will learn your name and remember your dental history, private practices excel in this area. They like to give off that warm, family feel. A dentist who has their own private practice will take the time to address your needs and any concerns you have.
While corporate-owned dental offices can't compete with private practices in this category due to volume, they do have multiple practitioners on site. So if seeing the same dentist every visit and having that personalized care isn't important to you, having multiple dentists accessible may be more of a selling point.
Take a moment to prioritize what traits you want in your dental care before calling the closest dental practice to your location.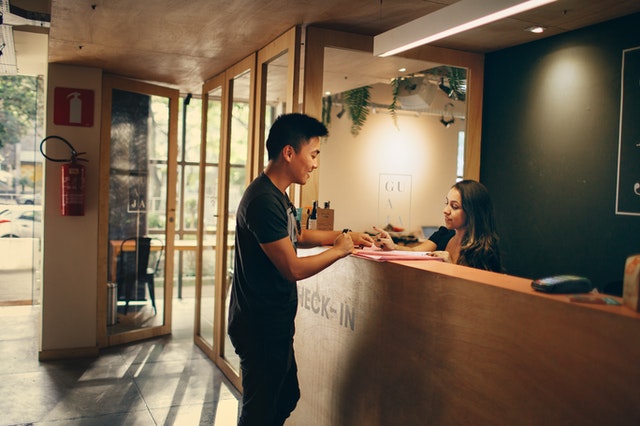 The characteristics you're searching for in a dentist may not be the same as the lady who just left the neighborhood dentist a 3-star review. Because your oral health is not something to take lightly, you will want to make an informed decision. Take your time, make a list of pros and cons, check the location out, and do any other screening measures that help you feel comfortable with your selection
You can take the benefits of 4Smile platform to manage all your dental offices in one place. For more information, contact us and we will walk you through.