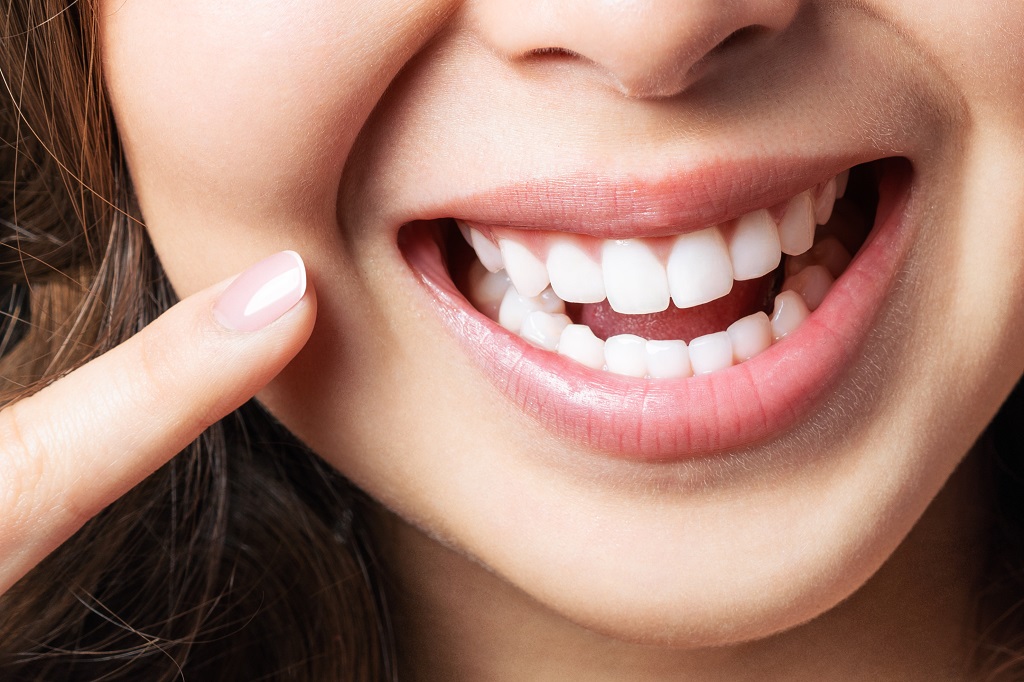 Top 5 Types of Cosmetic Dentistry Procedures
A smile can be a wildcard to expressing sentiments without words whether it be an appealing invitation or a heart-warming goodbye. While you wish for your smile to convey a genuine emotion, common dental problems can come between you and smile. Chipped, stained, or unappealing teeth can become your biggest enemies when it comes to showcasing your heartfelt smile. Acknowledging the struggles of people around the world with their desired oral goals, cosmetic dentistry has become a crucial part of the dental industry.
If you are struggling to form a social bond with your friends because you feel self-conscious of your chipped, stained, or "undesirable" teeth, you may find refuge with a variety of cosmetic dental procedures that help mask or correct such problems.
What is cosmetic dentistry?
Cosmetic dentistry is a significant branch of dentistry that fixates on the primary goal of elevating a person's dental aesthetics by providing treatment plans to improve the appearance of the mouth, teeth, gums, and the overall smile. The
American Academy of Cosmetic Dentistry (AACD)
informs that cosmetic dentistry is aimed at creating a positive change to your teeth and to your smile, and should always complement the overall general and oral health of the patient.
The crux of the aesthetic dental profession is to provide elective procedures rather than essential that enhance a person's ulterior appearance and as a result, promote self-confidence and self-esteem. They, however, can be of restorative benefit to the patient in some cases.
Types of Cosmetic Dentistry
The flourishing branch of cosmetic dentistry utilizes various techniques and treatment modalities to make sure that the patient is dispensed with sound and satisfying aesthetic results. 4Smile can help you find qualified cosmetic dentists who can provide you with a wide range of procedures to help show off your beautiful, refreshing smile.
Dental bonding is a process wherein a putty-like resin material that resembles that color of the tooth enamel is used to repair decayed, broken, or discolored teeth. Composite bonding is one of the most cost-effective methods to achieve aesthetically pleasing teeth and to correct chipped, fractured, or worn down teeth.
Dental bonding is a process wherein a putty-like resin material that resembles that color of the tooth enamel is used to repair decayed, broken, or discolored teeth. Composite bonding is one of the most cost-effective methods to achieve aesthetically pleasing teeth and to correct chipped, fractured, or worn down teeth.
Dental veneers are ultra-thin shell-like porcelain or composite wafers or covers that are chemically bonded on to the front-facing portions of the teeth. With this form of cosmetic dentistry, the technique, color, shape, and even the size of your teeth can be altered! They look exceptionally realistic, are very durable, and require little-to-no removal of tooth structure as compared to dental crowns.
Veneers help resolve numerous cosmetic problems like:
Worn or dulled enamel by smoking or consuming soft drinks and coffee
Aged teeth that have undergone wear and tear like chips or cracks
Abnormal spacing between two adjacent teeth
Uneven teeth as a result of teeth grinding
Discolored teeth with internal stains that cannot be bleached
In-office teeth whitening or teeth bleaching is one of the most sought after procedures under cosmetic dentistry. Teeth can be bleached to achieve a shade even lighter than their original color, according to the American Dental Association (ADA). According to the US Food and Drug Administration (FDA), the term "bleaching" is permitted to be used only in cases as such when the resulting color is lighter than the natural shade of the tooth.
Teeth whitening should be performed after the removal of plaque, tartar, and other debris from the tooth surface. Over the years, teeth can become dulled or stained due to the consumption of certain food, drinks, and medications. Yellowing or stained teeth can be properly and easily corrected by teeth whitening procedures that are both cheap as well as effective. Whitening can also be done at home with self-whitening kits or toothpaste but it is always safer to bleach teeth at a dentist as they ensure total coverage and even layering. Find the best cosmetic dentists for your next teeth whitening session at 4Smile.
Inlays are restorations that are placed directly onto the tooth surface, constructed either out of gold, porcelain, or other metal. An onlay is essentially an inlay that is used to cover one or more cusps of adjoining occlusal surfaces of the tooth. These are also known as indirect fillings as they are fabricated outside the mouth (in a dental laboratory) and attached to the tooth surface with the help of dental adhesive cement. They provide greater strength and support to the compromised teeth, restore their shape, and helps prevent further decay or deterioration of dental matter.
This form of cosmetic dentistry procedure is indicated in cases where there are:
Large restorations
Endodontically-treated teeth
Teeth at risk of dental fracture
Extensively restored or weakened teeth
Repeated fracture or failure of the previnlayious restoration
A dental implant is a prosthetic device that is specially fabricated to replace missing teeth. The device is made up of a titanium post that is screwed into the jaw bone, over which an abutment crown is attached to create a natural tooth-like implant. Dental implants promote great aesthetics and functionality, are durable, require minimum maintenance, and do not carry risks of loosening over time unlike dentures or dental bridge works.
Dental implants have a success rate of 98% but they require diligent oral care after the procedure. Smoking hampers the recovery process and can cause the implants to fail. Proper oral hygiene is necessary to avoid the development and progression of gum disease. A profound article in the February 2020 issue of Journal of the California Dental Association states although once considered elective, unnecessary, or aggressive, the focus of cosmetic dentistry has now focused to promote the preservation of healthy tooth structure while also ensuring that the procedure is minimally invasive to create conservative cosmetic restorative outcomes for the patients. Our team at
4Smile
can help you choose the best cosmetic dentists available for your particular dental condition. Contact 4Smile now!