Dental Plans vs Dental Insurance
November 11, 2019
134 Views
0 Comments
Dental Plans vs Dental Insurance
Owning a perfect smile is what everyone dreams about. A radiant smile can not only add to a person's appearance, but it can also boost their confidence. Unfortunately, a lot of people have deprived of such a smile, widely due to dental imperfections.
Chipped, cracked, stained, or broken teeth are common dental imperfections that take away an individual's confidence to smile. Well, people can get rid of these dental imperfections and achieve that perfect smile with the help of effective dental procedures. One of the most critical factors that stop people from getting these procedures is a tight budget.
When compared to other medical procedures and treatments, dental procedures are the most expensive. Whether it's the treatment of dental disease, correction of the bite, or a cosmetic procedure, all dental treatments are costly and out of budget for a vast majority of people.
Ways to Pay for Dental Services
Thinking of choosing a dental service to restore your smile and boost your confidence? Before you start searching for the best dental service providers in town, you need to work out a plan for payment. You need to do this because dental services do not come cheap.
Are dental services too expensive for you to afford? Do not lose hope! If you do not have the money to pay for the services yourself, you can either use dental insurance or a dental plan. A lot of people confuse dental insurance plans and dental savings plans. Some people even use these terms interchangeably. It is crucial to understand that dental insurance plans and dental savings plans are two very different modes of payments.
Choosing between a dental plan and dental insurance is challenging and requires thorough research. Here is a comprehensive comparison that can help you make the right choice.
When it comes to dental services, there are three payment options you can choose from. The available payment options include paying out of your pocket, purchasing dental insurance, or buying a dental plan. For many people, paying for a dental service out of their pocket is not a practical option.
Dental Insurance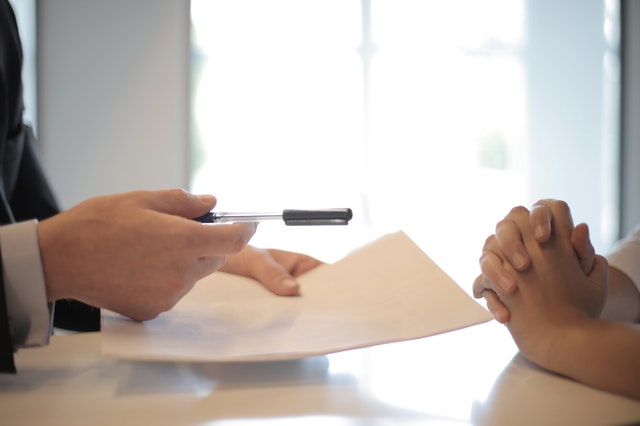 Dental insurance is just like medical insurance, but its focus is on oral health. It is the type of insurance that pays for dental procedures and treatments. A lot of companies that offer medical insurance to their employees do not cover dental procedures because of their high costs.
As a result of making monthly premium payments, an insurance company will pay a portion of the entire cost of your dental care treatments. You need to expect to pay a minimum of $230 per month when you purchase dental insurance. The monthly premium payments will vary with the type of dental insurance you choose. Another factor that contributes to premium payments is the condition of your oral health.
When you start searching for a reliable dental insurance plan, you will come across a variety of options. The most common dental insurance plans include; Preferred Provider Organizations – PPO, Dental Health Maintenance Organizations – DHMO, Indemnity Plans, Direct Reimbursement, Point of Service Plans, Discount Plans, Exclusive Provide Organizations – EPO, and Schedule of Allowance Plans.
Benefits
Having dental insurance allows you to save money on your dental procedures. Apart from a dental cleaning and routine checkups, all dental procedures are expensive. These can drain a significant portion of one's savings. When you have dental insurance, you do not have to fear dental emergencies. You can get your dental treatment without affecting your savings.
The majority of dental insurance plans cover preventative visits allowing you to visit a dentist regularly and maintain your oral health.
Drawbacks
Dental insurance plans, especially private dental insurance plans, are expensive. Not everyone can purchase these costly insurance plans. Moreover, the deductibles and co-pays can add to the overall cost. Most dental insurance plans do not cover cosmetic dental procedures.
A dental insurance plan comes associated with a waiting period. The waiting period is the time between your purchase and the time when you can use the benefits. In addition to this, you will have to pay a higher premium if your oral health condition requires a lot of work or maintenance.
Dental Savings Plans
Another method of payment of dental procedures and treatments is a dental savings plan. It is an alternative to a dental insurance plan. It is a form of a savings group, and by getting a dental savings plan, you become a part of the group. Being in the dental savings group, you can enjoy discounts on various dental services. You can avail of the dental services at discounted rates from dentists who are approved by the savings plan you choose. You must expect to pay an annual fee within the range of $300 to $375.
A dental savings plan is a cost-effective alternative to a dental insurance plan. With a dental savings plan, you can save up to 60% on your dental procedures. Unlike a dental insurance plan, you do not have to worry about the deductibles or waiting periods. Moreover, there are no health restrictions to get a savings plan of your choice.
Drawbacks
Many people avoid choosing dental savings plans as they require them to pay out of their pockets. Not all can even afford to pay discounted rates for a dental service. Without money, you cannot avail of a dental service under a dental savings plan.
Our Verdict
Both dental insurance plans and dental savings plans can help you when you are really in need of dental services but do not have the budget. By choosing an insurance plan, you do not have to worry about having money in your pocket. Regardless of your financial situation, with dental insurance, you will not have to pay a hefty fee for dental procedures.
A dental savings plan, on the other hand, provides excellent discounts. No matter how amazing these discounts are, you must have money in your savings to pay for the service. The network of dental experts in dental savings plans is vast, and you will have numerous options.
Both these modes of payment of dental services are popular among people. Each of these offers a unique set of benefits that are appropriate for different situations. You can even opt for a combination of these two plans and enjoy the combined benefits. There is no universal choice as to which method is a better option, and the choice depends heavily on your circumstances.
Consult 4Smile
Finding it difficult to choose a reliable dentist to avail the dental services? We at 4Smile can help you find the most competent dentist that will help you restore your smile and boost your confidence. If you are unable to decide between a dental insurance plan or a dental savings plan, we can help you make the right decision with our expert consultancy services!