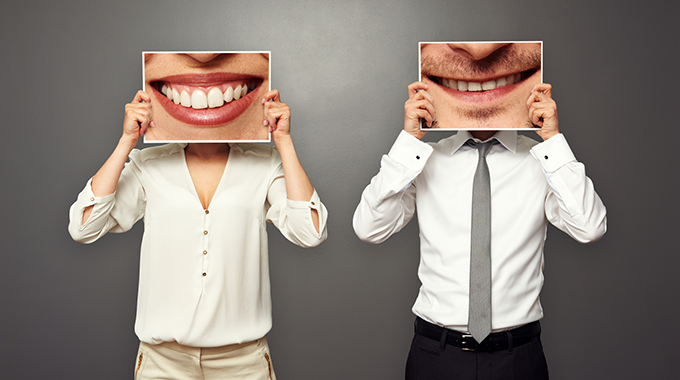 Dental Veneers
December 23, 2019
151 Views
0 Comments
Dental Veneers and the cost for the whole mouth
Dental veneers are thin, tooth-colored shells attached to the teeth's front surface for aesthetics. Often, they are made from resin composite materials or porcelain and bonded permanently with your teeth. The purpose is to correct dental issues including cracks, chips. tooth discoloration, tooth spacing, and uneven tooth alignment. Whether you are worried about the cost of dental veneers or not, one thing's for sure— they will make a huge difference in your smile. If you have been living with spaced-apart teeth like Lauren Hutton or whether your front teeth are discolored, crooked, or unsightly for another  reason, dental veneers are the solution.
Most people with teeth issues remind themselves not to smile or to smile a certain way when they find something amusing. Instead of having to constantly worry about this, you can even inquire about pricing with your dentist.
With dental veneers, you won't even have to think twice about laughing your heart out. Dental veneers were not available in the past. Thus, it is to your advantage to have this option.
If you have been suffering for years, this can stop. Make an appointment with your dentist as soon as you can and discuss the possibility of dental veneers for your smile.
Dental Veneers And The Smile Makeover You've Been Waiting For
Dental Veneers give your smile a makeover and give you shapely, beautifully aligned teeth. Even though dental veneers fall into the classification of cosmetic dentistry, they have the power to protect your teeth and eliminate the need for extra treatments.
Your dentists will use clinical expertise, radiographs, tests, and instruments to diagnose potential pathologies or existent states of disease. Generally, the primary focus of the dentist is on the oral cavity, the neck, and the head. Individual plans are created to treat or prevent states of disease in the mouth. Your general dentist can also work with you to discuss cosmetic dentistry aesthetic goals if necessary.
No matter what the cause is of unattractive teeth, dental veneers might be the solution you need for your cosmetic teeth issues including:
Pointed teeth
Teeth with an unusual shape
Teeth gaps
Severe discoloration
Uneven colored teeth
Chipped teeth
Broken teeth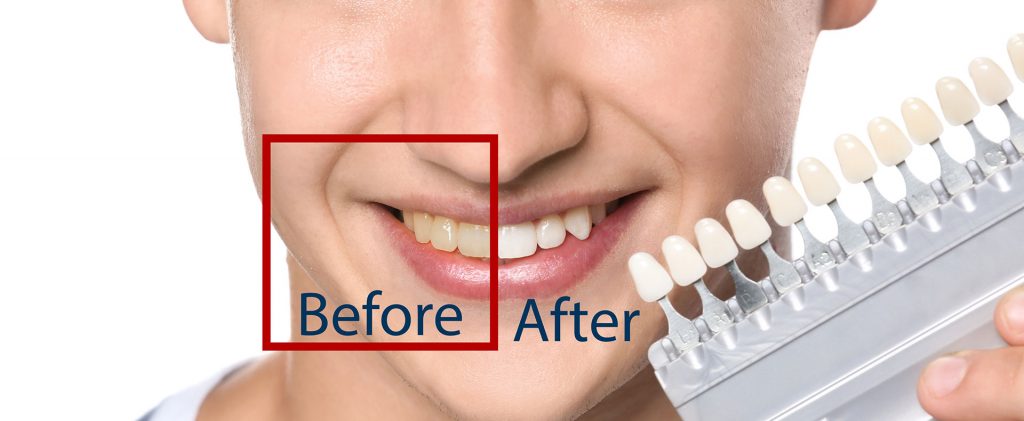 How Much Do Dental Veneers Cost?
Depending on the type of veneer you select, your dentist can give you a more accurate assessment of the cost. Remember, dental veneers can last for a decade, which makes them a semi-permanent investment. At the same time, you'll  get a much more confident smile.
This is considered a cosmetic procedure. Thus, insurance often does not cover them. However, your dentist may be willing to offer you a payment plan.
Traditional veneers can cost more than two thousand dollars per tooth and can last up to two decades.
Dental veneers classified as no-prep cost around two thousand dollars per tooth and last up to seven years.
The composite veneers cost will depend on factors such as the dentists' expertise, the cost of living in your area, your dentist's brand, and what type of veneers you choose. They will, however, cost less than porcelain veneers.
Scheduling a Dentist Appointment
If you are thinking of getting veneers, you will need to meet your dentist and look at your options. Your dentist will schedule a consultation to determine whether or not you are a candidate.
All available options for treatment will be discussed once your oral health is evaluated. Many dentists offer the most non-invasive procedure as possible. Remember that treatments with tooth preparation are irreversible.
Your dentist may trim down half a millimeter of your tooth enamel before taking a mold impression of your tooth. The mold is then sent to the laboratory to create your veneer.
Thus, ask your doctor about minimal to no removal of tooth structure if possible. If both you and your doctor determine that the best option is veneers, the next steps will involve a thorough, detailed review of the treatment. This includes tooth preparation for your specific dental procedure.
Talk to your dentist today if you have uneven or crooked teeth. Don't have a dentist? 4Smile will help you find one in your area!