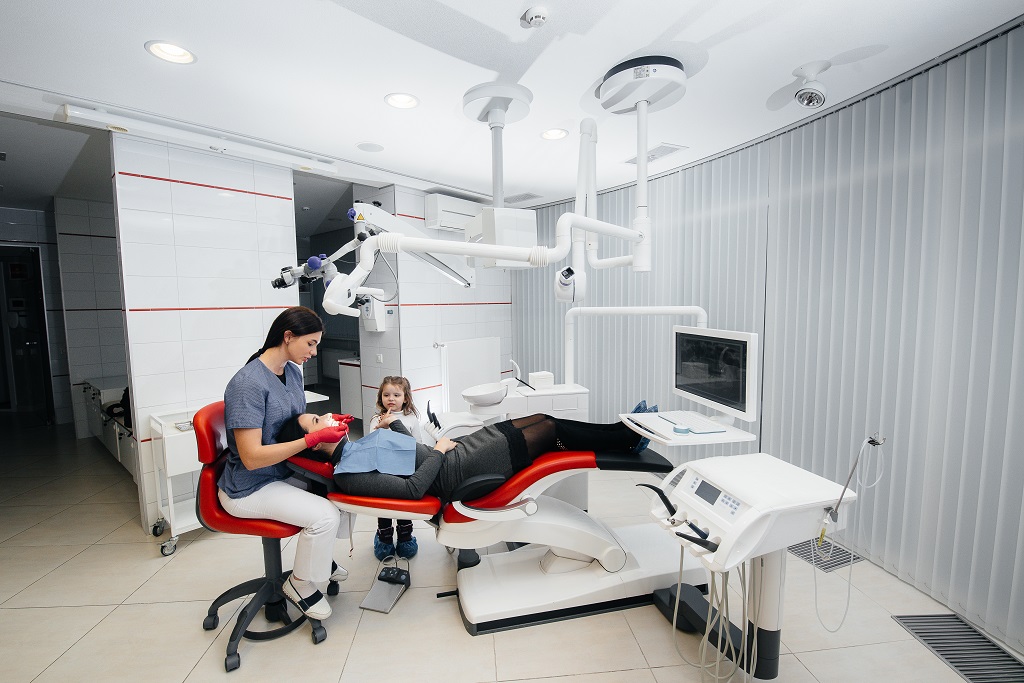 Top 6 Things To look for in a Family Dentist
May 27, 2020
27 Views
0 Comments
In the hustle and bustle of this ever-strenuous world today, we have to make time for even the most urgent and necessary of duties. Busy parents may particularly find it difficult to balance work while still prioritizing the health of their family members. Meeting the dental demands of your children, while also matching up to speed with the immaculate oral health of your parents may put you in a tough spot. Finding a new family dentist who can keep up with the ever-changing dental needs of your family can be a fairly difficult task to accomplish.
"Aren't all dentists the same? What does it matter who I choose?" you may ask. Despite the similarities, a family dentist can offer a transcendent job at fulfilling your entire family's oral health wishes.  As suggested by the American Dental Association Health Policy Institute, dental health is considered a fundamental necessity by the vast majority of Americans. In fact, up to 955 of individuals taking part in a study considered oral health as a critical component of general wellness. Your relationship with your family dentist could be a life-long affair, so you need to make sure you choose the right person. Who's going to be the one?
What is a family dentist?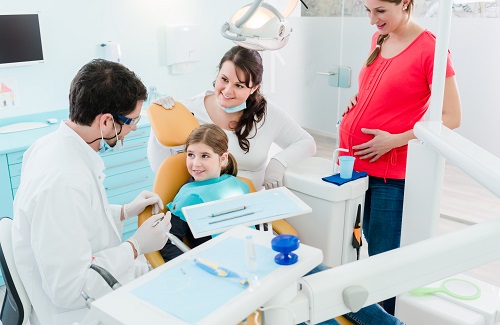 A family dentist is one who performs extensive dental services for patients of varying ages. They ideally prepare comprehensive dental treatment plans and perform dental services for patients of all ages, ranging from toddlers to full-blown adults, including geriatric patients. Their vast range of dental services makes them a preferable choice for patients seeking dental treatment of their whole family.
Some of the services that a family dentist provides includes:
Routine dental cleanings and check-ups

Placement of fillings for tooth restoration

Root canal therapy for preserving the viability of a tooth

Denture-making for patients who have missing teeth, like older people

Specialized treatments for pediatric patients

Occasional cosmetic dental services like teeth whitening

Placement of dental crowns, veneers, and bridgeworks

Occasional orthodontic treatments like brace works
What are the benefits of having a family dentist?
If you are keen on understanding the importance of having a family dentist for your family, here is a list of benefits you may be able to acquire by the use of one:
Your dental requirements may be different than that of your older dad or your little baby. In order to appeal to the likes of all patients, a family dentist cuts the hassle of finding different dentists for different members of your family.
Pediatric and geriatric safety:
A family dentist makes it certain that your kids do not fear to visit the dentist and get necessary timely treatments while also ensuring that all your older family members' needs are also fulfilled.
Easy access to family history:
All your dental records will be secured in one place. This makes it easier to keep track of all your family's dental history.
How to find the best family dentist?
Looking for a family dentist may be tricky, but your best bet is looking up online to check for the best dentists available to do your bidding. It is a wise decision to work with acclaimed organizations like the American Dental Association (ADA) Mouth Healthy dental site to help you find one. In order to take care of all your family's needs, choose the best person for the job. 4Smile helps you narrow down set criteria to evaluate when you are looking for a family dentist.
Here are a few things to look out for when choosing a family dentist.
1– Check their qualifications and experience:
It is important to find a dentist who is highly qualified. But qualifications can only go so far! You need to find a dentist who is both qualified and experienced in his field of work. Run a background check on the dentist to check for their work experience. Do not hesitate to talk to their dental team or other staff, and pay close attention to patient testimonials appraising the dentist either by way of online reviews or by word of mouth. If they seem like a perfect fit, you can proceed to make sure they check off your other boxes.
2- Check for multiple services:
It is always wise for you to choose a dentist who offers multiple treatment procedures and modalities. If you have to go to one place for cleaning and a whole another place for other procedures, it negates the whole purpose of accessibility and convenience. Find yourself a dentist who can offer a wide array of dental procedures or treatment plans in order for you to be ready for all the tooth adversities that could be coming your way. If the dentist can appease you and your family, it not only makes your lives easier but also creates for better treatment programs since the doctor would be familiar with the family's past and present dental history.
3- Find a dentist that sees everyone:
Not all general dentists treat patients who are children. Most often than not, a pediatric dentist looks after kids and when they grow up, the patients are compelled to change their dentists. Choose a dentist who offers treatment programs to people of all ages and abilities. Make sure that they are equipped to handle and properly care for geriatric patients, patients with special needs, or children.
4- Ask what insurance plans they accept:
Before even making the decision of appointing a new dentist for your family, find out if they accept your type of insurance plan. Check to see if they offer out-of-pocket payments, package deals, or if they have any forms of customized payment plans to suit your needs. Also, call your insurance provider or company to see if they can cover the expense of the services or if you will be responsible for partial payments.
5- Make sure your family is comfortable:
Finding a dentist who can make you and your family comfortable will be of prime concern. Check with your family to see if they are comfortable with the dentist and the staff who works with them. If you have kids, confirm that the dentist has been trained to work with children and their clinic is kid-friendly. If the whole family is pleased with the dentist and the dental team, it makes dental visits much easier and stress-free. Since the commitment to your dentist is a long one, having someone who you are comfortable with looking after you, can be a blessing!
6- Look for a shorter waiting time:
There is nothing more frustrating than being put on a waiting list in a super crowded waiting area. Long wait times can mean hesitation to book an appointment the next time you plan to come for one. Confirm with the dentist that the waiting time does not exceed so much that your kids are put out of patience.
Since dentists recommend you to visit them as regularly as possible, finding the right dentist to meet you and your family's diverse demands is essential. It is important for you to be comfortable with them enough to follow through with your visits without any sense of fear or anxiety. Your family dentist can become an integral part of your family. Choose wisely with 4Smile!