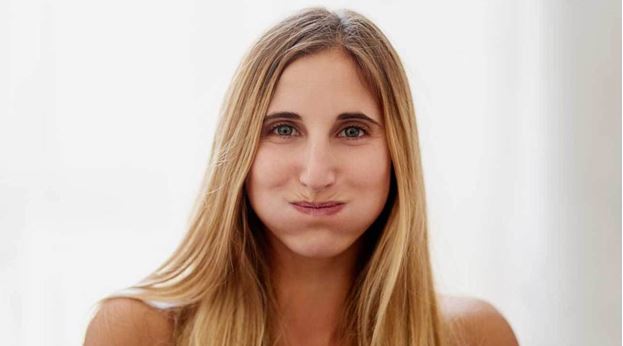 Oil Pulling Can Help Your Teeth
November 13, 2019
120 Views
0 Comments
How can oil pulling change your dental health?
Taking care of your oral hygiene is of great importance. A great smile has many benefits from all walks of life, and therefore it is of utmost significance that you are familiar with home remedies to take care of your oral hygiene. Out of all self-oral hygiene tactics, one is oil pulling. But, before we jump on to the specifics, let's understand the basics first.
What is oil pulling?
Now some of you might be hearing the term oil pulling for the first time in their life. Oil pulling is an ancient Indian folk remedy that is used for teeth whitening purposes. It not only freshens the breath but also improves oral health significantly.
Oil pulling is a practice of holding or swishing oil extracted from plants and then using it for oral hygiene purposes for a long time. They also have some non-oral health benefits, as well. This old folk remedy has been a well-researched area in the healthcare domain.
Many oil pulling enthusiasts claim that the practice clears bacteria and toxins from the body that develop in the mouth region, and the using oil can draw out the impurities in the mouth and wash them away. Once the swishing is done, the oil pits out.
Oil pulling is extensively used for dental purposes. Many people claim that oil pulling can also cure cancer and other diseases by pulling the toxins. Oil pulling has been known to cure around 30 different types of conditions.
What are some of the popular oils used in oil pulling?
According to many pieces of research, the purpose of oil pulling is to make sure your body is free from oil-soluble toxins. Some of the popular oils that are used in oil pulling are coconut, sunflower, palm, olive, and sesame. Out of all, coconut oil is the most popular and commonly used oil used for oil pulling. However, the oil turns solid at a temperature below 75 degrees Fahrenheit or 23.9 Celsius. When the oil turns into a chunk, it is hard to swish in the mouth.
There are some tips and tricks to whiten your teeth naturally, and if you actually do these things, eventually, they will add up. Every little bit helps, right? I can list some of these tips and tricks, but it ultimately requires work on your end and not to be such a fat, lazy slob.
Does oil-pulling work?
People who have never tried oil-pulling are often skeptical about whether or not it works. Oil pulling has been an effective process for solving many dental hygiene issues, which also have some indirect benefits for the whole body.
The bacteria present in your mouth can create a biofilm around the teeth, which is known as plaque. If you have some plaque on the teeth, that's normal, but if it's too much, it can lead to other issues such as cavities, gingivitis, gum inflammation, and bad breath.
According to research in 2009, oil pulling was found to be very effective in decreasing oral microbes and malodor and is used extensively for chlorhexidine treatment. Another study in 2011 showed that oil pulling helps in treating bad breath.
However, it is also essential to know that oil pulling was not the most effective or adequate treatment considered by the studies mentioned above, but they have worked. It was found valid with chlorhexidine, which was used for mouth rinsing.
Benefits of using Coconut Oil for Oil Pulling
One of the most commonly found bacteria in the mouth is Streptococcus mutans, and it can cause tooth decay and plaque buildup. It is far more effective in reducing Streptococcus mutans saliva better than distilled water.
Gingivitis causes gum inflammation and takes place when the immune system attacks the bacteria in the plaque. You can use oil pulling and mouthwash both against gingivitis. Coconut oil is the most effective against removing gingivitis markers.
Bad breath, which is also called halitosis, causes chemical smells and gases to be produced in the mouth bacteria. It can cause mouth infection and poor oral hygiene.
Coconut is known to whiten the teeth. However, there are no studies present that can prove it.
Risks and side effects of oil pulling
One of the most significant issues and the most prominent risks of oil pulling is using it for replacing treatments. For example, some people have this misconception that they can replace tooth-brushing with oil pulling. However, only using oil pulling can increase the amount of cavity.
Many academic researchers have said that oil pulling alone cannot remove plaque and bacteria; you need to brush your teeth to make a difference. Brushing teeth can help in eliminating plague mechanically from your teeth.
Oils that are sold in the market nowadays might have some impurities and harmful additives. When used for home remedies, these oils are not independently tested anywhere; hence, making them unsafe to be used.
If the oil gets into the lungs, it can cause lipid pneumonia, and in some cases, it can cause stomach ache and diarrhea.
How can we help?
Oil pulling is one of the oldest remedies for oral hygiene in the world, but not many know how to execute it properly. We at 4Smile have some of the most experienced dentists that have been practicing oil pulling techniques for years with efficiency and prompt and positive results.
If you are suffering from any oral hygiene or health issues, it is time that you consult a trustworthy and experienced oral surgeon or a dentist that can take care of your oral healthcare needs.
Just know that your smile is your most prominent physical feature. A pleasant smile goes a long way, both in a social and professional environment. Your mouth needs to be clear from bacteria and must have a fresh smell to make good conversation.
Conclusion
4Smile has been serving its clients for many years now and has managed to achieve a 100% satisfaction rate in the industry. We treat all our clients with the same level of care and ensure they are never disappointed with the service. For an appointment with our consultant, call us today!