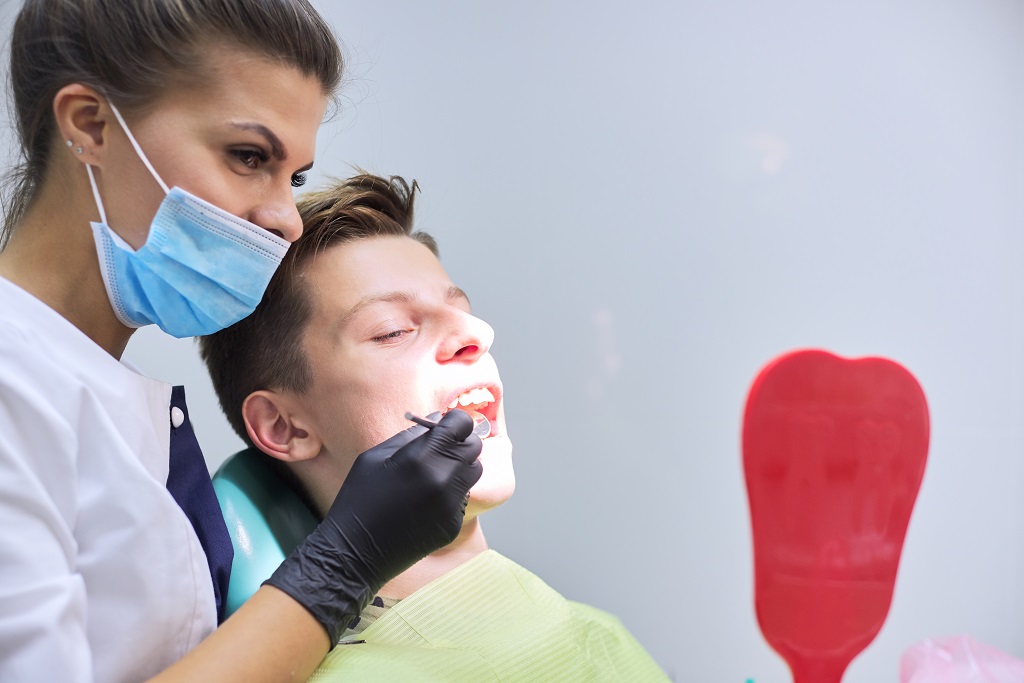 How To Connect With Teens
January 6, 2020
150 Views
3 Comments
How pediatric dentists can connect with teens?
How to choose a pediatric dentist who treats teens?
Pediatric dentists face a lot of challenges for sure: poorly behaved patients, long hours in the office, and rising education costs. As of 2016, the price tag for a degree for dental graduates skyrocketed to an average of $260,000 (1).
The good news.
Despite graduating with hefty student loans in-tow, pediatric dentists are in high demand.
In just a few months the iconic year 2020 will be ushered in, and along with it the fastest-growing segment of the population – those who are 18 years and younger. This population segment includes around 80 million children. That's a lot of little primary teeth and cavities to account for. And it's estimated that at least 85 percent of these children will visit a dentist in the upcoming year. However, pediatric dentists comprise less than 3 percent of the total dentist population (2)
What's more, general dental school graduates confessed in a recent study that they did not feel adequately prepared to treat children. So how do you stay on top of a busy dental practice, as well as meet the needs and connect with an ever growing customer base?
Unless you stepped out of George Lucas' 3D CGI animated series the 'Clone Wars,' there's only one of you. You'll need to work smarter to stay productive; and get current to win the attention of your customers who, always with smartphone in-hand, have become accustomed to instant gratification lives.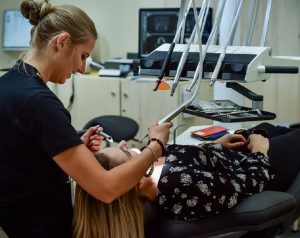 What does working smarter and being more current look like?
The gist of it is, having a website design that's professional yet fun, mobile friendly, and updated with SEO. The site should also have online features that are popular with younger audiences, like the ability to message and chat with their dental professionals, make online appointments, read reviews from previous patients, and share their feedback about their dental experience.
Your website should also have links to a well populated and highly followed social media presence. That may sound like a tall order but with these few enhancements you will not only reap the productivity benefits from the online features added to your website, but also become more relevant to your customers.
Factors For Connect Dentist With Teens And Young Adults
These are the four building blocks of a dental malpractice claim. You need to build your dental malpractice claim based on these four essential factors.
As a pediatric dentist, your audience is some of the most tech savvy consumers on the planet. So the success of your dental practice is directly related to your online presence, of which your website is a key aspect. Your website should serve as an online information brochure that welcomes, educates, and reduces anxiety for those who need to schedule an appointment. While parents tend to be more interested in your reputation and the quality of your services, younger patients are looking for engaging content. To win them over, incorporate dynamic content like animations, automated slideshows, and video. Communicate important information through lively fictional characters or entertaining personas.
And make good use of bright, cheerful color graphics and illustrations.
Don't forget the basics – site navigation should be intuitive and easy enough for younger kids to peruse your site on their own. Your site should load quickly and follow responsive design practices so that it adapts to all screen sizes.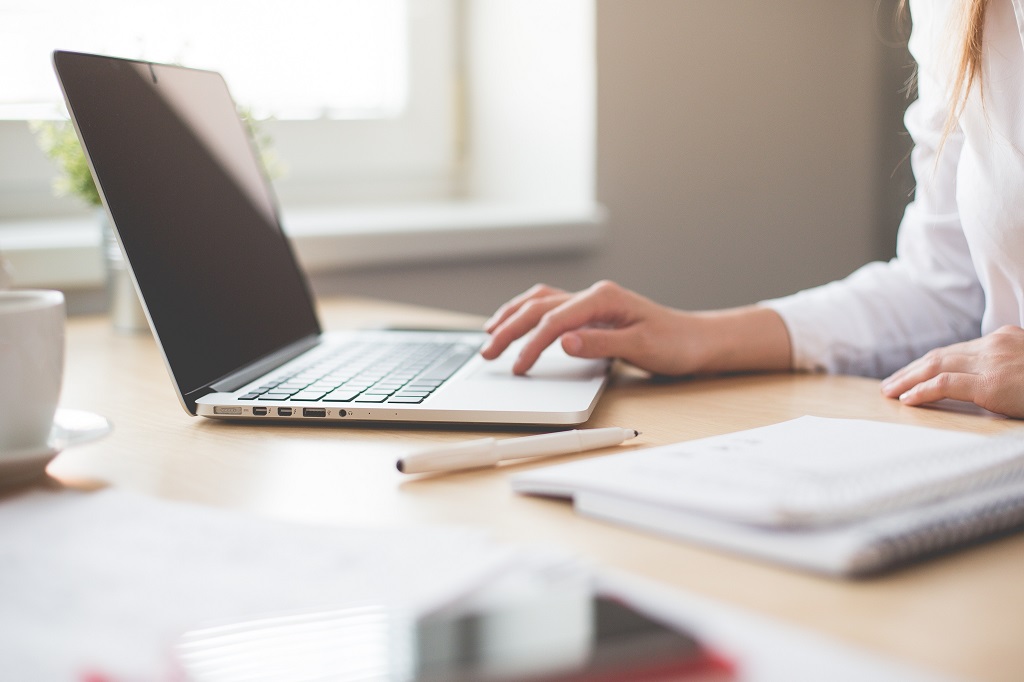 Sure, you've heard about SEO, but what is it really? Simply stated, SEO stands for Search Engine Optimization. When done correctly it can increase the placement of your website in Google search results or the results of any search engine (Bing, Yahoo, et.). Eighty percent or more of users begin their search for a new dentist online (2) so having a prevalent search presence is essential to remain competitive in today's dental market.
It's not just about keywords anymore; SEO practices have evolved far beyond keywords and descriptive page titles. Essentially, Google, Bing, Yahoo, and other search engines are looking to determine how worthy is the content published on your website. It determines this by measuring how frequently your site is visited and the duration of each of those visits.
Dissecting the complexity of the algorithm used by Google is beyond the scope of this post, but suffice to say that content, social proof, and overall user experience are all taken into account as key elements. Investing in an SEO expert to optimize your site and all of its content is not just smart, it's necessary.
Enabling your patients to schedule and manage their appointments online is an obvious benefit. It's quick, convenient, and already offered on the majority of dental websites so it should be categorized as a necessary add-on to stay competitive and remain relevant with your audience. According to a recent study, nearly 66 percent of health systems in the United States will have self-scheduling systems; and about 64 percent of patients will prefer online booking using digital tools by then end of 2019 (3). Online appointments make it easy for your patients to work with you and allows your practice to begin profitable relationships with new patients faster and easier.
Get in the game of online reviews
Eighty-five percent of consumers trust online reviews as much as personal recommendations — So as a pediatric dentist who wants to connect with teens, it's important that you build a trustworthy online reputation. To encourage patients to review you, your dental team, and your practice, create different spaces on 3rd party sites like Yelp, Facebook, Google and dental specific sites like the ZocDoc and HealthGrades.
No one wants a negative review, but they happen and should be accepted as a part of doing business in modern society. The saying 'you can't please everyone all the time' is true; there will always be someone or some small few who feel like something wasn't right or they didn't have the best experience. But there are steps you can take to get more positive reviews and manage the negative ones.
Respond to negative reviews
Ninety-seven percent 97% of all consumers say they are likely to read online reviews before visiting a local business. Reviews matter; and what's more, how you respond can make a difference. Eighty percent of all consumers believe that business owners who take the time to respond to online reviews care more about their clients than those who don't.
The American Dental Association suggests that dental professionals let people speak honestly about their experiences and to consider responses along the lines of, 'Our office strives to provide the best service and we do our best to succeed with this goal" or "I would like to learn more about what happened and hope you will contact us as soon as possible."
The good news is that the overall tone of reviews are shifting from being a complaint focused space where consumers air their grievances to being more about recommendations after a positive experience. Today, the importance of positive reviews cannot be understated. If you're not already building this online presence, now is the time to get started.
Offer multiple forms of contact
We get it, there's a lot required to run a successful pediatric dentistry: managing appointments, employees and vendors, paperwork, insurance companies, etc. That's why communicating with your patients in multiple formats is a win-win. Younger patients prefer email and texts to phone calls, and these methods of communication can be timed and sent at opportune times, which makes them easier to manage. A text message can at least be viewed if your patients are not available to take a phone call. And it makes it easy for them to follow-up with a response or ask for a reminder about an upcoming appointment.
Create a winning social media presence
As a pediatric dentist, your patients are online practically all-day everyday! It goes without saying that creating engaging social media content should be a priority.
Content that you post to your social media channels should be relevant and specific to your specialization. In addition to educational information, consider sharing silly photos of staff, popular characters from TV shows and movies, and helpful dental tips in a fun and engaging way.
Get into the habit of posting content on a consistent basis, respond to direct messages and questions in a timely manner, and showcase to your followers – parents and kids alike – that a visit to your office is about getting great dental care in a positive, fun environment And if you have text messaging and/or chat in-place, don't hesitate to give a shout out to your social media community.
No one – child or adult – looks forward to visits to the dentist. But this doesn't change the fact that they are necessary for maintaining good dental hygiene, so it's important for kids and young adults to work regular visits into their schedule. By adding these enhancements, pediatric dental professionals can not only reap the productivity benefits from the online features, but will also prove to parents and young patients that dental visits and oral care at your practice can be fun and blend with their tech savvy, active lifestyles. 
Contact 4smile to help you grow your practice
References:
Health Topics – Pew Internet and American Life Project: Published 2011
ReviewTrackers – 2018 Online Reviews Survey: Published 2018
Accenture – Patient Engagement: Digital Self-Scheduling Set To Explode In Healthcare Over The Next Five Years: Published 2016