Nutrition For Love
April 7, 2020
705 Views
0 Comments

How Can a Smile Be Nutrition?
Loving yourself, others, and the world around you is one of the most important parts of our lives. In addition to making the world sweeter, a life filled with love has many health benefits as well. But before we get too much into the medical benefits, it's important to explore how nutrition for love includes a diet filled with smiles.
When we think of food and its connection with nutrition, we understand that food provides our bodies with nourishment and energy. This helps us perform our daily activities and promotes a healthy lifestyle. 
Now, let's look at how this translates to love. Love doesn't just mean loving others, it also includes taking pleasure in activities and appreciating material things that bring us happiness. 
There's no denying the importance of love, just like there's no denying the importance of our bodies. Without food, your body will eventually fail. 
Can you imagine having love without smiling? The act of smiling is our body's way of showing that we're happy or taking pleasure in something. How can you love something or someone and not grin? It just wouldn't happen.
Because smiling is absolutely necessary for love, it is up to each person to find ways to smile every day.
Find what makes you smile. An easy way to find this is to list people, places, and things you love, they will surely lead you to a smile.
How difficult is it to smile? Physically speaking, the action is incredibly simple, but there are times in our lives where even faking one seems impossible. And that is a hundred percent normal. It's just not realistic to think that you could live a life where you're smiling all the time or a life that doesn't include challenging and difficult moments. 
Recognizing that it's okay to be sad and feel the depth of those emotions is a great place to start. But also be aware that your goal should be some sort of recovery that will ultimately lead you back to the pursuit of happiness. 
When you are ready and able, you need to start smiling again. And this means you need to be actively searching for ways to cheer yourself up. Some examples include:
Watching something funny
Watching something inspiring
Spending time with loved ones
Spending time with animals you love
Doing activities you love
Finding new hobbies
Listening to music
How Smiling Affects Your Body
Science explains more reasons why you should smile every day. According to Psychology Today, the neural messaging in our brain that encourages happiness and good health is activated through the act of smiling. This simple facial expression can do the following:
Reduce stress: When you smile, neuropeptides are released to communicate the message of you being happy to your whole body.
Lower blood pressure: Dopamine, endorphins, and serotonin are also released when you smile to lower your heart rate and blood pressure.
Serve as a natural antidepressant: The release of serotonin also works to lift your mood.
How To Strengthen Your Love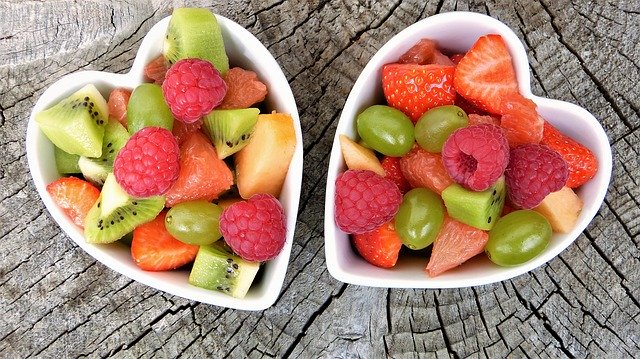 As discussed before, a healthy dose of smiles translates to a healthy amount of love. However, this statement doesn't just apply to your own happiness. If you want to strengthen your body, you focus on eating nutritious food. If you want to strengthen the love you share and the love you experience, you need to focus on spreading happiness to those around you. 
Loving relationships are never just one-sided. So to ensure you are bringing as much love as possible to your loved ones, you should focus on doing things that make them smile. Sites like The Daily Mind, Inspiring Tips, or Lifehack all have easy-to-follow tips explaining how you can brighten your loved ones' days. However, every person feels love in different ways.
Instead of spending countless hours searching for ways you can provide this nutrition for love, we suggest exploring your loved one's love language and expressing your love to them in a way they connect with. Not only will this make them feel more appreciated, but they will not be able to refrain from producing a genuine smile.