Smile Makeovers
Your smile is your most defining feature. It helps you convey a variety of emotions and is the most genuine medium of communication. But there are instances when your smile may come with a price tag. According to surveys made by the Centers for Disease Control and Prevention (CDC), the oral health of many Americans is continually affected by lifestyle behaviors that also have an unsound impact on general health. Many adults face distressing circumstances leading to a compromised smile.
If your smile is being compromised by chipped, crowded, or yellowing teeth, this can put a real damper on your mood and can hinder your day-to-day confidence. In a study performed by the
American Dental Association (ADA)
, 80% of respondents felt that having a healthy, white smile helped with feeling good about their appearance and played a role in career advancement. For this reason, dentists developed a process called smile makeovers. Our team here at 4Smile helps protect your smile and give you the confidence to be unapologetically comfortable in your own skin.
Do you need a smile makeover?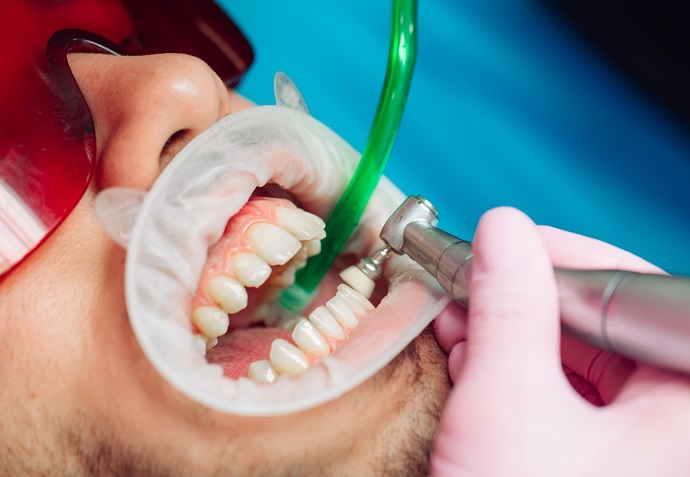 A smile makeover is a group of cosmetic dental procedures performed by a team of our expert dentists so as to elevate the way your smile looks and to give you access to beautifully aligned and perfectly sculpted pearly whites that look god-given!
If you are unsatisfied with the way your smile looks, here is a tell-tale way to know if you are in need of a smile makeover.
Are your teeth malaligned?
Good alignment means that all of your teeth are perfectly straight and follow each other in a natural line. If your teeth are crooked, that means they are malaligned.
Do your teeth have uneven spacing?
Uneven spacing between teeth that do not fill out is a sign that you need a constructive procedure done because not only are they unaesthetic, they can also cause infections due to food getting stuck in these gaps.
Chipped teeth can give you an undesirable smile especially if the front teeth are the ones that are chipped. Longstanding unresolved chipped or broken teeth can cause serious problems for the teeth.
Do you have missing teeth?
If you have had unreplaced missing teeth for a long time, it can cause a variety of problems for you and can impact the health of the oral cavity.
Are your teeth yellowing?
Coffee, wine, and cigarettes can gradually turn your teeth into a sour yellow color. If yellow teeth have harrowed your self-confidence for a while now, we can help!
Are you unsatisfied with your smile?
Often times, we set the bar for a beautiful smile too high to reach naturally. If you are not content with the way your teeth look when you smile, or if your gummy smile makes you self-conscious, don't let anyone tell you that you are wrong.
Here at 4Smile, we make sure that no problem is small enough to ignore and we abide by what the patients have in mind, also making sure we give them the best treatment options available.
What is a Smile Makeover?
The process of a smile makeover is unique for every patient. You need not have all the dental problems in order to get the procedure done. Your dentist will confirm the best course of action and give you the smile makeover you deserve.
Dental veneers can be the solution to help you achieve the smile you are looking for. Veneers are thin, custom made covers that adhere to the front of the teeth and give them the desired look they need. They are tailored to fit your teeth perfectly and can also reshape teeth that are too small or too big.
Dental porcelain is sculpted with dexterity and precision to create dental porcelain crowns that are seated over the teeth and can closely replicate the natural color of the teeth to look almost life-like. They are an excellent choice when recreating the form and function of a damaged tooth.
A lot of people with yellowing teeth make use of over-the-counter dental whitening kits to whiten their smiles. But, it is always safe to get these procedures done from a professional to ensure safety and reliability with outstanding results. Our dentists work to whiten and brighten teeth while still making them look as natural as possible.
Problems with malalignment mean that you have to wear conventional bracket-and-wire braces that can be painful and take a long time to work. With invisible aligners like the Invisalign, the dentist can preserve the aesthetics while delivering the full functional capabilities of your teeth. Wear your braces proudly with these clear aligners.
Dental bonding is a cosmetic procedure in which a tooth-colored composite resin material is applied to your teeth to improve their look. Bonding can prove to be highly beneficial to improve the appearance of teeth that are chipped, broken, cracked, stained, or have spaces between them. Bonding can do it all!
By the use of the latest innovative technology, the dentist makes minor dental procedures painless and shot-free. Gone are the days when procedures involved needles that had instilled a stand-in fear with the patients. We are here to get you to your beautiful smile goals without having to go through the pain! Gums that ride too low or too high on their teeth can create a confusing smile. Gum contouring with the help of lasers can shape the gum line and improve your smile.
The value of an attractive smile is indisputable. Sometimes, the smile can be too gummy for the likes of the patient. In such cases, a minimally invasive injection of botox is injected into the hyperactive muscles of the upper lip, which reduces the upward movement of the lip and thus, resulting in less of a gummy smile.
Teeth can make or break your smile. The main goal for any dentist all over the world is to ensure that the patient is pleased and satisfied with the look of their smile. 4Smile understands the importance of a beautiful smile and how that can affect the overall mental well-being of the individual. We assist you to create a smile that looks to be gifted by the heavens and one that gives you the confidence you so deserve. Let us makeover your smile so that you radiate with confidence and joy. Book your appointment with us today!