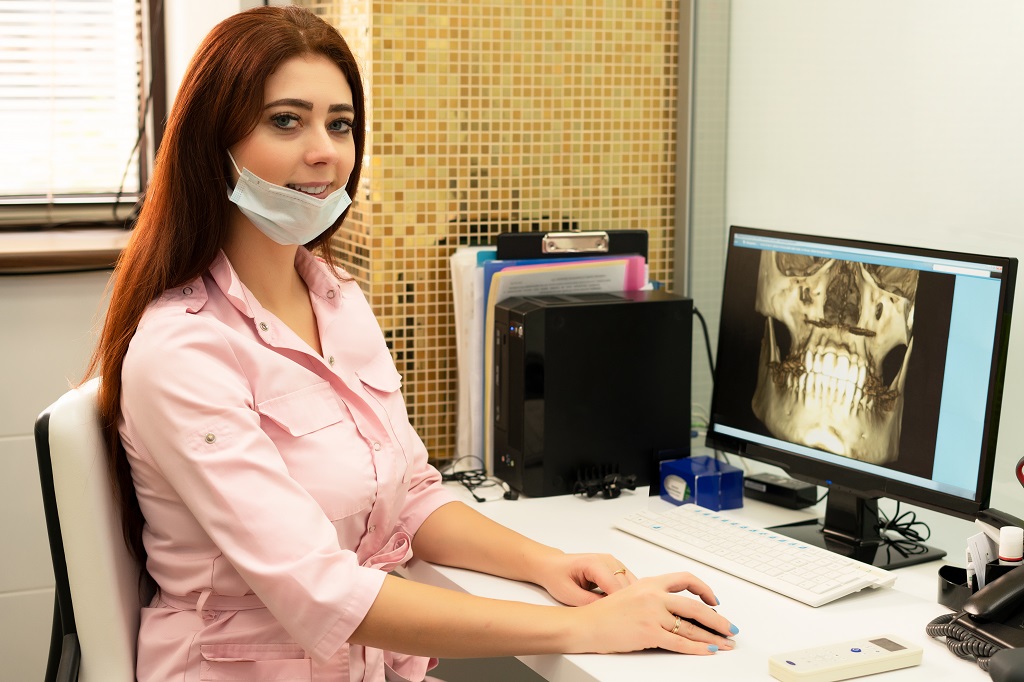 Teledentistry
June 3, 2020
24 Views
0 Comments
Teledentistry with 4Smile
If you are staying abreast of the ensuing mayhem in the world due to the COVID-19 pandemic, you will be aware that it has changed the way we perform ordinary tasks as simple as going to the dentist. The way dentists are now permitted to see you has undergone a whirlwind of change with the implementation of this 'new normal'. Accessing basic dental care is a patient's understated prerogative but with the social and global climate right now, most dental practices are shut down for elective dental procedures in order to ensure that minimum physical contact is coerced and only emergency dental ailments are taken under the ER wing.
 To further perpetuate this situation and make things easier for patients to adjust to, most dental practices are now offering teledentistry options to help you get through this caged time together.
What is teledentistry?
Teledentistry is an intuitive tactic to make use of information-based technologies and communication systems, including interactive audio, video, data communications, to provide and deliver virtual health care services to people across geographic distances and communities. It is a welfare program that enables dentists to communicate with their patients through remote consultations and high-tech monitoring facilities and is an online portal to collaborate with other dental practitioners and specialists across the board to build an advantageous vantage point for serving quality oral care.
Telehealth is not a specific service, but a means of delivering medical, health, and education services. It is a reflection of a wider chain of care in the ever-changing dental landscape- a value-added service for patients and dentists alike. In support of this treatment program, Parks Associates reports that 60% of the U.S. households with broadband access "are interested in remote care that would take place online or by telephone."
What are the types of teledentistry?
The American Dental Association (ADA) informs in their Teledentistry Policy that teledentistry can be accessed in any of the following mediums.
Live video (synchronous form)
Real-time, two-way consultation involving a video or audio conference in which dental professionals and their patients, at different locations, are able to communicate with one another.
Store-and-forward (asynchronous form)
This method involves the exchange of static information such as radiographs, photographs, videos, etc. The dentist uses the information to evaluate a patient's condition or render a service outside live interaction.

Remote patient monitoring (RPM)
Personal health and medical data from a patient can be transmitted to the dentist for use in oral care.
Public health education supported by mobile communication devices such as cellphones, computers, and personal digital assistants (PDA).
How can teledentistry benefit you?
Teledentistry helps patients avail of the following key benefits:
Easy assessment of oral health
You can send in a photo or video to your dentist regarding a dental concern of yours and the dentist can easily evaluate the problem.
If you are experiencing critical pain in the middle of the night, instead of rushing to the ER, your dentist can prescribe you antibiotics or other medicines to relieve your dental condition.

More affordable than in-office dentistry

:
Teledentistry has shown to significantly cut the cost of dental care and increased efficiency through reduced travel times. Just book an appointment and get the necessary help.
If you are located in a rural area, you can now save yourself from driving miles on end to get to your dentist. Postponing or delaying dental care due to the distance can also be avoided through teledentistry.
Times like these are dangerous and always require strict social distancing. Hospitals and clinics also fall into that category. Avoid as much physical contact as possible and stay safe during the pandemic.
Connecting with 4Smile via teledentistry
4Smile is an innovative platform that strives to connect patients and dentists and allows easy access to the dentists for urgent and curious dental concerns. 4Smile began offering teledentistry options in early February and has seen a steady rise in both returning and new, satisfied patients who continue to exalt our easy and hassle-free teledentistry consultations. While many dental practices and accompanying platforms make use of telecommunication mediums like Zoom, Skype, or any of the other third-party tools which require installation and patient training, 4Smile teledentistry is direct and secured.