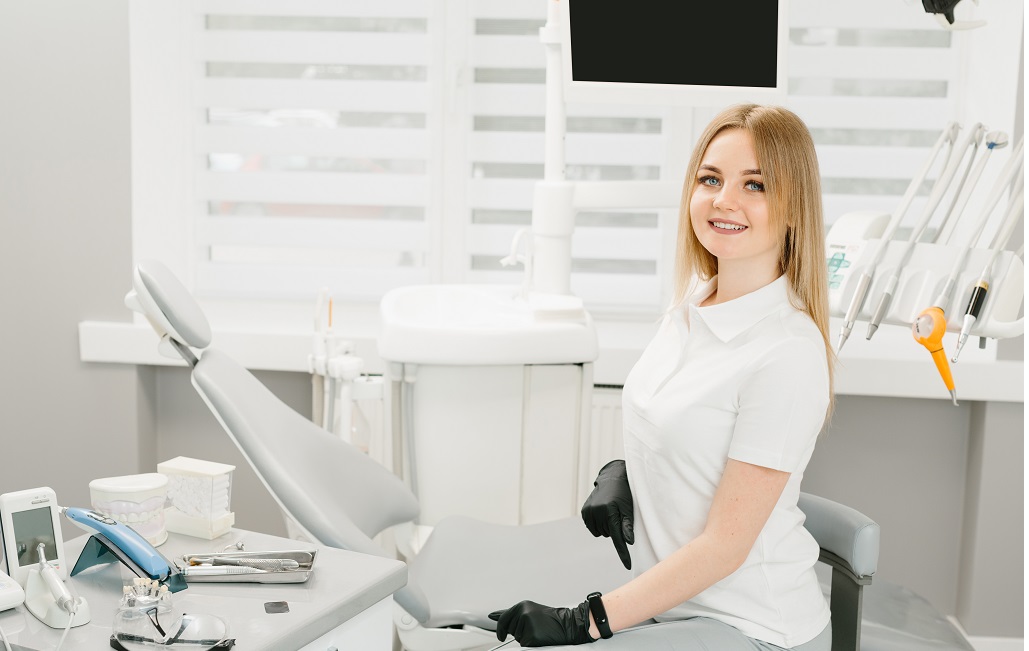 Should I Get My Tooth Extracted?
November 11, 2019
88 Views
0 Comments
What to expect from a tooth extraction appointment?
Many teens and adults get their wisdom teeth removed, while many consider it unnecessary.
There are some reasons why tooth extraction is mandatory in adulthood.
Even though permanent teeth are there to last your whole life, however, there are several reasons why tooth extraction needs to take place. One of the most common reasons is that your teeth are poorly damaged from some decay or trauma and need urgent repair before the pain consumes you entirely.
Other reasons might be crowded teeth for which you might want to visit an orthodontist. Orthodontia is a process of teeth alignment that helps in making your teeth straight and your smile perfect.
Another reason for tooth extraction is that your teeth are too big for your mouth. This might sound odd to some but is a widespread condition many individuals face.
Some individuals might have a tooth infection, tooth decay, or tooth crowding, and all these require a tooth extracting procedure. Even individuals that get braces might need a couple of teeth removed to make room for the new teeth or to shift the places of the old ones. Moreover, people who undergo chemotherapy or are soon getting an organ transplant might need teeth removal so that their mouth stays healthy.
Tooth extraction is a complex process, but in the hands of an experienced oral surgeon or a dentist, it can take place in a relatively more straightforward way. The procedure is relatively quick in which a general, local or intravenous anesthesia is used. Visible teeth removal is a simple procedure. However, teeth that are broke or exist below the surface require a more complex and involved process.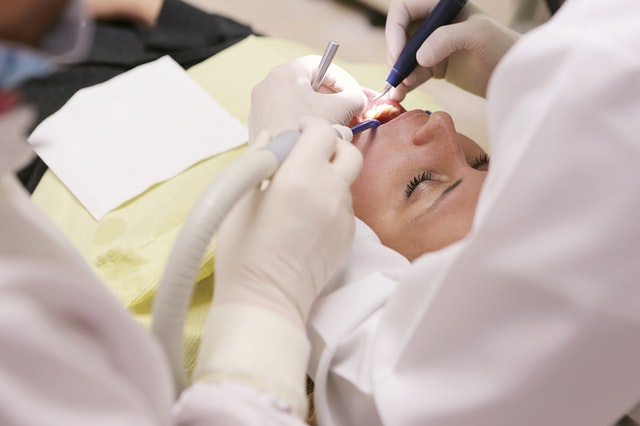 Types of tooth extraction procedures
Depending on the visibility or impact of the tooth, it is decided whether the extraction process will be surgical or straightforward.
Simple Extraction
In a simple extraction process, you will receive a local anesthetic, which will numb the area surrounding the tooth, so the only thing that you will feel is the pressure and not the pain while the procedure is in process. The dentist will then use the elevator, an instrument to loosen the forceps and tooth before removing it.
Surgical Extraction
A surgical extraction is a relatively more comfortable procedure where the patient is more likely to receive intravenous anesthesia along with the local anesthesia, depending entirely on your medical condition. By using the general anesthesia, the procedure will be carried out while the patient is unconscious.
An oral surgeon or dentist will cut the gums to make a small incision. The bone around the tooth may need to be removed, or the tooth itself would need to be cut before it is extracted.
Is tooth extraction expensive?
All tooth extractions procedures are different and depending on how complex or detailed the system is. Some methods require multiple sessions and skills to carry out, and therefore, the prices of all methods vary accordingly.
At 4Smile, you will get the most cost-effective and reasonable tooth extraction procedure. Simple tooth extraction can cost between $75-200 per tooth. The cost may also vary depending on the type of anesthesia used in the process.
If your teeth are severely impacted, that cost can be significantly higher. But at 4Smile, we also offer competitive industry prices to make sure your teeth complement your smile. The cost of such complex tooth extraction procedures can land anywhere between $800-4000.
4Smile tooth extraction procedure
Before your tooth extraction procedure is scheduled, your designated dentist or oral surgeon will take your tooth X-ray. You must tell the dentist about all the medication you have been taking, along with the supplements, over the counter drugs, and vitamins.
It is highly recommended that your dentist knows about any soon to be held treatment or other medical procedures. If you have any medical condition, make sure you tell that too so that safety precautions can be taken in advance. If your medical condition involves any intravenous drug such as a bisphosphonate, the extraction needs to be done before the drug treatment begins. Otherwise, your jaw can be at risk of osteonecrosis, also known as bone death.
Also, do inform your dentist if you have any of the below-mentioned conditions such as:
Diabetes
Hypertension
Liver Disease
Bacterial endocarditis
Impaired immune system
Adrenal Disease
Damaged heart valves
Artificial joint
Renal disease
Thyroid Disease
Any heart conditions
The reason behind providing all this information is because your dentist would need to make sure that you are in a stable medical position for the treatment before the extraction takes place. If there are any delays, the pain can be minimized through prescribing antibiotics. The treatment procedure can be delayed if you have a specific medical condition or a weak immune system.
Any risks involved in the tooth extraction procedure?
There are a few risks involved in the procedure of tooth extraction. However, if the dentist recommends the method, the complications are more likely to be outweighed by the benefits. In normal circumstances, after the tooth has been extracted, the blood clot is formed naturally in the socket – this socket is where the tooth has been removed from. However, if there is no clot formed, the bone within the device will then be exposed. This is called a dry socket. In this case, the dentist will safeguard the area using a sedative dressing for a few days. In that time, the clot is more likely to be formed.
Here are some of the risks that are involved in the procedure:
Bleeding lasting more than half of the day or 12 hours
Nausea or vomiting
Severe chills or fever which is a sign of infection
Shortage of breath and pain in the chest
Cough
Redness and swelling at the surgical area
What should you know?
It is always a good thing to know more about the tooth extraction to make sure the treatment provided is of high quality. It is still helpful to keep a few things in mind, such as:
If you are to receive intravenous anesthesia (IV), you should wear a short sleeve or loosely fitted clothing. Don't eat or drink anything before the treatment for at six to eight hours.
Don't smoke before the procedure.
You need to reschedule the process in case you have flu.
If you received general anesthesia, you must have someone to drive you home.
Make sure you tell your oral surgeon or dentist if you are feeling nauseated or about to throw up. In this case, rescheduling would be required, or different anesthesia would be used.
4Smile cares about your smile
If you want to get your tooth extracted by the hands of some of the best and most experienced dentists, 4Smile will answer your call. Get an appointment today and meet our expert health consultants.